salam...
terpanggil i ols untuk menulis beberapa berita yang dibaca di akhbar pagi ini. kisah jenayah, penderaan seperti sudah mula imun dalam kehidupan kita masa kini. Adakah dek kerana jahilnya kita? sibuknya kita? atau sememangnya kita sudah langsung tidak ambil peduli dengan apa yang berlaku di sekitar kerana bimbang dilabel: kepochi?
DICULIK DPN SEKOLAH
Kejadian di Besut, Tganu betul-betul membuatkan i ols terpana. Seorang murid perempuan berusia 15thn diculik lelaki berusia 15 dan 23thn. I ols pcaya ini mesti kes "CINTAKU DITOLAK", sbb penculik seusia dengannya. Paling i ols jelak, yang berumur 23 thn dikatakan SEDANG GERSANG kerana bini sedang berpantang bersalin. MOTIF?? Tolonglah wahai si suami di luar sana, kawallah nafsu, banyakkan solat sunat ketika isteri berpantang. Barulah niat jahat macamni tidak wujud. Jangan dicemari institusi perkahwinan dengan perangai sedemikian rupa.
Weddings are institutions to be respected. DONT TARNISHED THEM!
TREND TINGGAL BERSAMA
Ingatkah pada crita Arwah Syafia Humaira? Adik malang yang didera boifren mak (sial) dia sendiri? dan kita semua tahu mmg mereka tinggal bersama, TANPA NIKAH. dan tentu sekali org kg, ketua kg, mak ayah semua tahu. KENAPA TIADA TANGKAPAN? Oh. Lupa, tangkapan hanya di hotel buruk dan hanya apabila dipanggil sahaja. jadi, perlu ada KEPOCHI, barulah semuanya bersih. Kali ini, Adik Nur Ain Natasyah pula jadi mangsa dera boifren ibu. DAN TINGGAL SEBUMBUNG. nasib baik dapat diselamatkan sbb pengasuhnya perasan dan rasa pelik. terus mengadu. TAHNIAH CIK KEPOCHI UTK KEBAIKAN~! Jadi, salah siapa ye isu TINGGAL SEBUMBUNG MAKIN BERLELUASA? Tolong jawab.
JADILAH REMAJA SEMULA!
PENGASIH baru-baru ini menyarankan ibubapa supaya tahu dunia anak2 sekarang: pergaulan, cara berpakaian, supaya tahu apa yang anak2nya lakukan di luar sana. PALING PENTING: JANGAN JADI IBU BAPA TOKSIK. yang mana, dialah contoh atau punca kejahilan si anak. dialah yang membuat si anak keliru antara yang baik dan yang buruk. Jadi, tolonglah Ibu, tolonglah Bapa, janganlah buat si anak yang diibarat kain putih, jadi kain celup...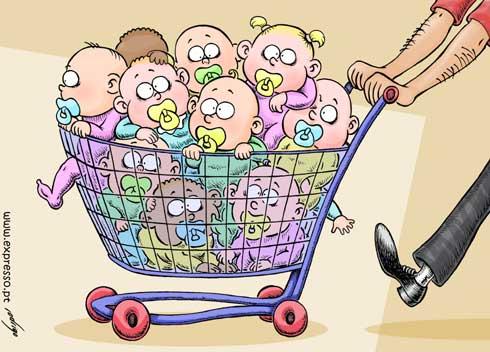 Okay, parents. Be ready for any surprise!
Okaylah. Sekian. Selamat membaca akhbar ye.